Departure
FROM MOSCOW DOMODEDOVO AIRPORT
Preparation | Transport | At airport
PREPARATION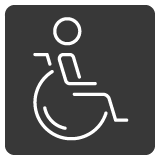 Need help?
Free parking, 24/7 assistance to passengers with disabilities, services at the airport.
Need to wrap your baggage?
Baggage wrap stands can be found in the check-in area on Level 1 of the Terminal.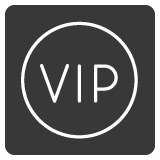 Need VIP services?
You can book a lounge with our online booking service.
YOU CAN USE ONE OF THE FOLLOWING TRANSPORT OPTIONS TO GET TO/FROM THE AIRPORT...
Via highway A-105 connecting the airport with Moscow:
Airport has several car parks with a combined capacity of more than 5,000 parking spaces.
By rail:
AT THE AIRPORT
Traveling with plants or pets?
If you are traveling with plants or pets, before checking in, you need to go through:
Check-in:
Check-in options available depends on the airline operating the flight.
Please confirm your check-in options and time.
Check in at the airport
Check in online
Check in your baggage
You can check in your baggage at an airport desk when checking in for the flight or at a baggage drop-off desk. There is a special check-in procedure for excess and oversized baggage.
Pre-flight procedures
Before going to the gate, passengers are required to complete the necessary pre-flight procedures:
If you depart with a domestic flight:
Pre-flight security
If you depart with an international flight:
Customs control
Passport control
Pre-flight security
All procedures completed? Go to your gate.
HAVE A NICE FLIGHT!