Contacts
Contacts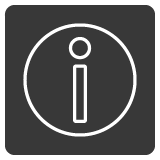 You can always get answers to your questions from Moscow Domodedovo Airport's customer service helpline at +7 495 933-66-66.
Passengers and visitors of Moscow Domodedovo Airport can also use the information desks in the key areas of the Terminal.
Need to charge your Phone?
You can charge your phone on the charging racks located on the 1st and 2nd floors of the terminal of Moscow Domodedovo airport.
Phones:
Emergency
Airport
Authorities
Services
Automated public announcements
Announcements of check-in, baggage drop-off, change of flight status are made simultaneously in all of the Terminal's areas in English, Russian, Azerbaijani, Armenian, Arabic, Vietnamese, Hebrew, Spanish, Italian, Kyrgyz, German, Portuguese, Thai, Turkish, Uzbek, Ukrainian, French, Hindi, Japanese, and other national languages of the countries of departure and destination. The system allows making announcements in any language.
Meeting Point
If you have any questions, you can contact the Meeting Point desk in the central part of the Terminal.